Swirl flap deletion
A common problem on modern diesel Alfa Romeos
147 1.9 16v Jtd
(2005 - mid 2006 aluminium manifold with plastic swirl flaps failure generally causes rough runing and poor drivabilty
147 1.9 16v Jtd
(2006 - to end of production, plastic manifold with stainless steel swirl flaps - failure causes severe engine damage!!)
GT 1.9 16v Jtd
(2005 - mid 2006 aluminium manifold with plastic swirl flaps failure generally causes rough runing and poor drivabilty)
GT 1.9 16v Jtd
(2006 - to end of production, plastic manifold with stainless steel swirl flaps - failure causes severe engine damage!!)
The 156 was never fitted with swirl flaps
159 1.9 16v Jtd
For the first 6 months of production, the 159 1.9 16v engine was fitted with the earlier type aluminium manifold (as 147 1.9 16v)
159 1.9 16v Jtd
(For the remainder of its production, the 159 1.9 16v was fitted with the plastic manifold and stainless steel swirl flaps
159 2.4 20v Jtd
(The 2.4 20v engine was always fitted throughout its life with the aluminum manifold and plastic swirl flaps)
Swirl flaps are small plates fitted to the intake manifold just before the cylinder head intake ports of modern Alfa Romeo diesel engines The flaps are smaller than the intake runners and therefore allow a small amount of air to pass around them even when in the closed position. The flap itself is made from either stainless steel or plastic depending on the year and model and secured to a spindle, in the case of the plastic manifold by spot welds.
The purpose of the valve is at low engine speeds, is to maintain a good amount of turbulence in the intake tract, in order to provide a better combustion and low end torque. The valves are linked and operated by a motor and arm controlled by the ECU.
There are two different types of inlet manifold fitted to the Alfa Romeo diesel engines:
The 1.9 16v can be fitted with either the earlier aluminium manifold (with plastic swirl flaps and external controls). The control lever is clearly visable at the bottom right of the picture, with the link bar (that often becomes detatched as the ball joints wear out) running along the top
Or in the later cars a plastic manifold (with stainless steel flaps and internal controls)


The 2.4 20v was fitted with the aluminium manifold throughout its production life. The problem with the set up is, the flaps themselves gum up with deposits and an oily residue from the EGR valve and with the added strain this causes, clog and bind the flaps up,this will bring up engine fault codes and cause very poor running, in the case of the plastic manifolds, with metal swirl flaps they work loose over time and ultimately break away.
This image clearly shows the spindle in the intake port missing its flap! And the oily residue clinging to the sides.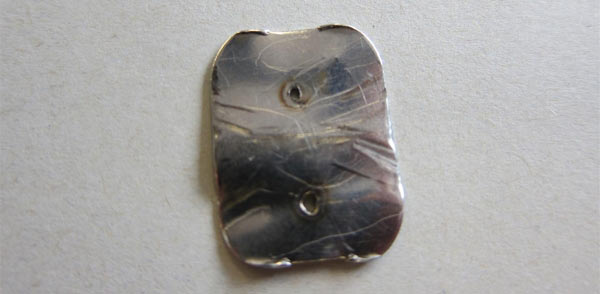 The missing swirl flap, (after cleaning) found wedged between the head and the valve
The only path they can take is into the engine! this can and usually does cause severe engine damage as the flap can get caught up in the intake valve causing valve to piston contact, and in some cases, get past the valve and cause significant piston/bore and cylinder head damage.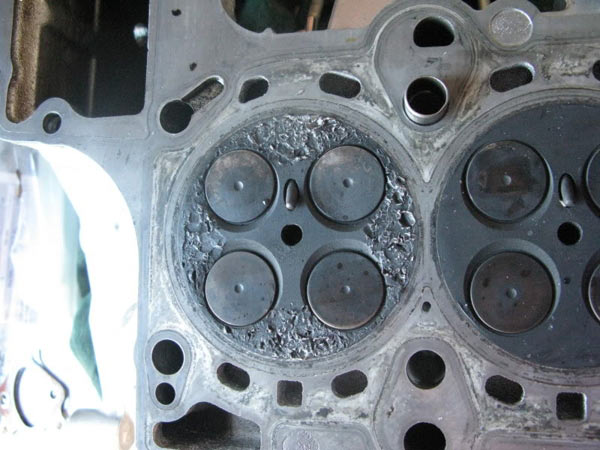 The damage can be so severe it can write off an otherwise viable car.
Here at Autolusso, we carry out the removal of the swirl flaps to remove the possibility of the damage ever being caused. Despite the removal of the swirl flaps, there are no negative differences in drivability, in fact with the addition of an EGR delete with the nice clean intake, customers have noted an increase in MPG!
Its a great idea to do this at cambelt time, as the cambelt will have to come off to remove the intake manifold.